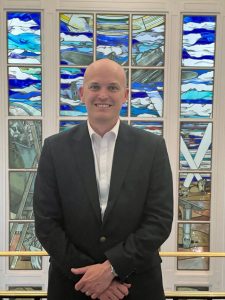 Richard made chairman of top property organisation
Press release below. 
Investment specialist Richard Dawtrey has been elected chairman of the prestigious 100 Property Club in London.
Richard, partner and head of investment at national property consultancy Vail Williams, succeeds Tim Baker, director responsible for investment strategy at industrial commercial investors the Milton Group.
The new chairman was introduced at the organisation's annual meeting and 78th club lunch, held at the RAF Club in Piccadilly, London in June.
The 100 Property Club, primarily a social and networking organisation for property professionals, has also raised more than £1 million for charity and donated 53 minibuses to schools for children with special needs since 1986.
Founded in 1972, the club membership must be working in either real estate agency, investment, development, consultancy or an affiliated profession, and have their offices based in London or the home counties.
Richard, a club member since 2017 and previously dinner officer, said: "I am honoured to have been made chairman of such a distinguished and unique organisation which is the heartbeat of the property industry in London.
"My aim is to continue the good work of my predecessors in the hot seat, including Vail Williams' James Lacey and Steve New, in delivering thought-provoking events, technical tours and social networking occasions for my industry colleagues.
"I shall also be taking up the challenge of carrying on with the incredible fund-raising activities of the 100 Property Club and in my year in office we shall be raising funds for The Humanitarian Aid Fund GB."
The club has also provided numerous playgrounds and sensory rooms to schools for disadvantaged children all over London and the south east and has made pledges to charities including Prostrate Cancer UK, LandAid, the Sam Beare Hospice, The Lucy Rayner Foundation and the Lighthouse Foundation.
A main fund-raising event is the annual black tie dinner in December – this year at the iconic Covent Garden event venue the Connaught Rooms – which regularly attracts over 300 people and raises £30,000 for good causes.
Richard, a qualified Chartered Surveyor (MRICS) who has worked in commercial property consultancy for more than 20 years, joined Vail Williams in 2014 and operates from the firm's office in Soho.
He specialises in the acquisition and disposal of commercial property investment, with particular focus on office, retail and the industrial sector and is Head of Property Investment at Vail Williams.
Full-service property consultancy Vail Williams employs a record high 172 people, of which more than 50 are partners, based across its 11 offices in the Midlands and south of England (Birmingham, Crawley, Brighton, Woking, Heathrow, Leeds, London, Portsmouth, Reading, Southampton, Bournemouth).