The committee, and selected Club Members were delighted to welcome some new faces to the "New Members" Lunch held at Hush, Mayfair on 11th May 2018.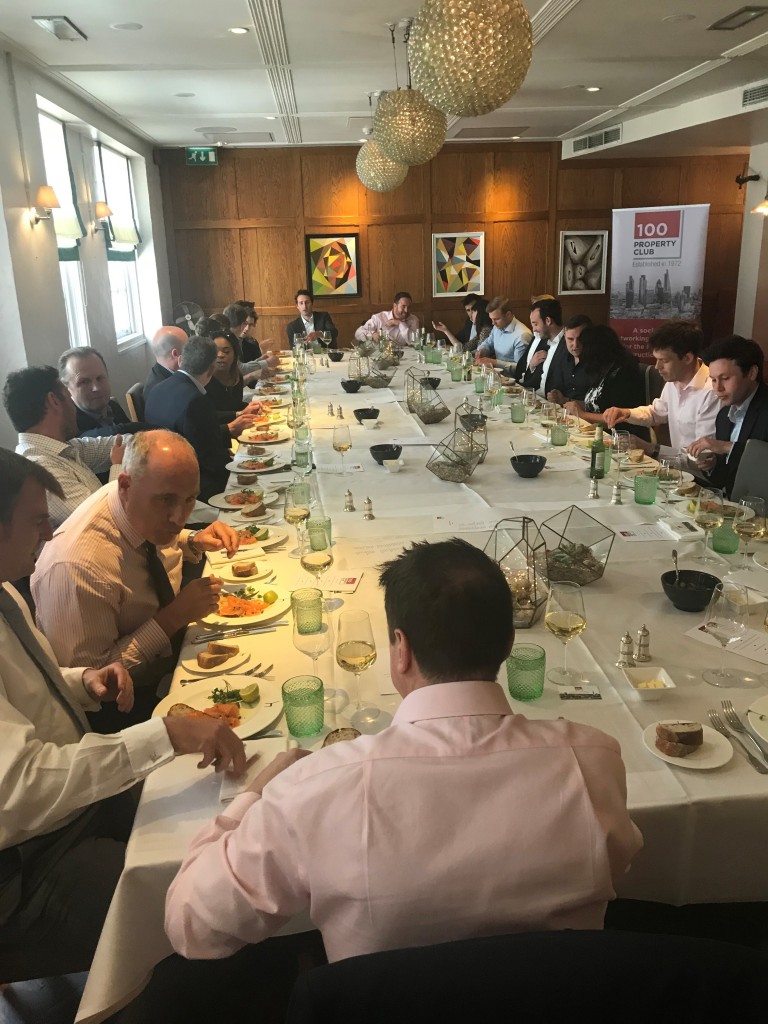 James Lacey, Chairman and Richard Dawtrey of Vail Williams, welcomed our invited guests and highlighted the benefits of joining the Club from both a career and social perspective.
James introduced himself and the committee attending, and the various events, Golf Society, and CPD events planned in 2018 as well as the Annual Dinner in December.  He informed our guests of the charitable funds raised over the years, and the cost of membership and encouraged them to check out the website for more details.
Richard Dawtrey, who had worked very hard to attract some top line guests to the event, welcomed the attending funds, property companies and developers together, and invited our guests to consider joining the Club with a view to 'making their lives easier' as the events are planned and organised for them, which will potentially aid deal-making in the next 20 years of their careers as well as forming close friendships.
Richard Dawtrey promoted the networking opportunities within the Club in London and regionally for their career development and CPD.
Guests attending, who we hope will consider joining up to the Club as new members in the future were from a variety of leading property companies in the London and Home Counties property market.
From the committee those attending were:  Vail Williams, Curchod & Co, Gifford Grant, Barlow Robbins and Chapman Consulting and The Milton Group with Club Members and members in waiting attending from St Brides, Aspire, Lewis Ellis, Osborne and RO Real Estate