On 30th April 2018, our committee members, Nicola Forgette (Club Secretary) and Sarah Chapman (Communications Officer), attended the Lady Taverners Spring Lunch as guests of the Lord's Taverners.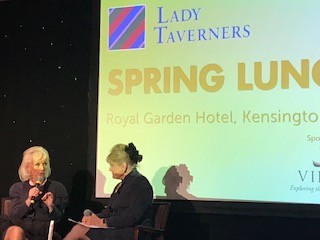 This prestigious event, held at the Royal Garden Hotel, Kensington, was attended by a host of celebrities and over 160 ladies of influence including Angela Rippon, who hosted guest of honour Debbie McGee, Judith Chalmers, Diana Moran and Lorraine Chase amongst others from the world of TV and business.
Our host, Duncan Lewis, was gracious in introducing us to the other guests on the table and gave us an especially lovely welcome to his Guest of Honour, Simar Celim, aged 15, and Tony Millard, Headmaster of The Vale School, Tottenham.
Simar and Tony talked about table cricket (https://www.lordstaverners.org/table-cricket), an adapted form of cricket played on a table tennis table aimed at young people with disabilities unable to play the traditional form of the game, and how it provides much pleasure and enjoyment for the children as well as giving them opportunities to work as a team, and develop their leadership skills.
Their passion for table cricket was evident, as was their skill level, as they were competing in regional finals the very next day!
The event was very pleasant indeed and raised over £30,000 for the charity.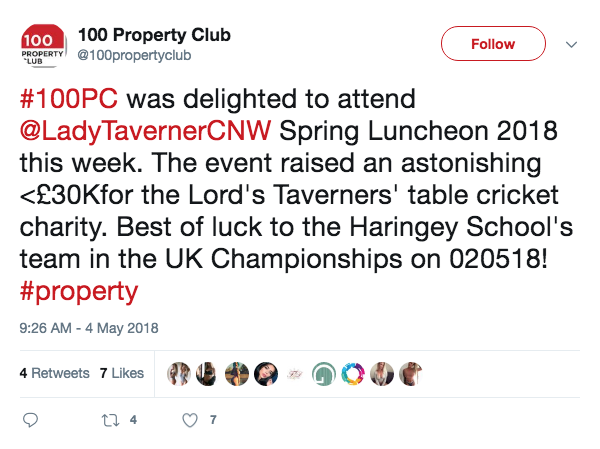 The committee of The 100 Property Club would like to thank our hosts for the invitation and wish The Vale School every success with table cricket in the future.