Dear loyal members,
As we all get back into the swing of things following our summer holidays, I wanted to update you all on what has been happening over the last couple of months, and what lies ahead for the rest of 2017.
Event headlines:
The committee and our social events organiser, Jo Farr, have been busy organising club events and networking opportunities for the remainder of 2017. Following your feedback, we have concentrated on organising more technical site tours and CPD sessions, and we have a couple of exciting dates on the horizon.
Several events are planned which can be seen on the club website including:
– Club lunches: Earlier this month we celebrated our 60th club lunch in style – Jo Farr, Committee member organised a delightful provincial lunch at the White Hare in Guildford.
– EXCLUSIVE 100 Property club lunch and presentation from Secretary of State for Transport and MP for Epsom & Ewell, Chris Grayling, on 'Brexit and Real Estate.'
Pencil in lunchtime 24th November for a unique insight into politics and the property market from one of the country's leading politicians. This event is filling up very quickly, so please let Tim Baker know if you are interested in attending – there is a strict capacity and bookings will be made on a first come served basis.
– Golf: Mark Eshelby, Committee member, has been busy the last few weeks organising and hosting another successful golf event. With 27 attendees, they played the Old Course in the morning, and the Coronation Course in the afternoon, but with the Perpetual Putter going to Tony Jamieson – well done! All dates for 2018 are due to be posted online, so please keep an eye out.
Other potential upcoming events:
– Richard Baines has kindly offered to host a Tennis day at Hampton Tennis Club in spring – better get practicing!
– And something a little different, a new member to the club has pitched the idea of hosting a music night with his band, an event which we are all very excited about.
Thank you again for all our members who help organise or offer their skills and contacts so that we may have a colourful and full networking calendar. It's great to see so many get involved.
Club Dinner – Tuesday 12th December 2017:
The highlight of our calendar year is fast approaching. After the exciting announcement of our guest speaker Sir Michael Parkinson, the ticket sales have rocketed with over 300 people confirmed. Mark Eshelby, the Charity Officer has been in correspondence with our chosen charity Lord's Taverners, discussing our charitable aspects for the evening. Following the survey with club members, it has been decided that we will limit the charitable elements and focus solely on the auction, with more streamlined higher ticket items.
Social media/communications:
Since our increased efforts to utilise and raise our profile on social media, we have witnessed a noticeable positive response from members, the public and other external construction and property companies. Please help us continue this progress by taking photographs and posting on Twitter / LinkedIn, using our Twitter ID @100propertyclub. Alternatively, Sarah Chapman, Communications Office will welcome any messages or photographs that we can issue throughout the year.
New members:
We are delighted to announce the following new members -in-waiting have been offered the opportunity to be made up to members with immediate effect.
– Richard Dawtrey, Vail Williams
– Mark Huttlestone, AOC London
– Nigel Soloman, Bennginton Green
– Nick Brown, CALA
– Liz Hayley, Bonnetts Solicitors
– David Minnis, Collado Collins
Charity Donations in memory of Richard Eshelby:
It is with a heavy heart that I must inform you that our long-standing club member Richard Eshelby passed away in September.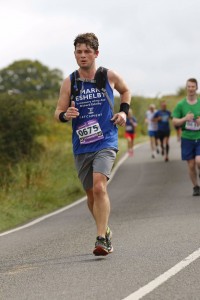 To thank the Melanoma Trust team at Nuffield Hospital in Guildford, who cared for Richard throughout his treatment, Mark Eshelby took part in the Reigate Half Marathon on the 17th September. Mark raised an amazing sum of £12,130 for the trust in Richard's memory, so that others may be saved from this terrible disease.
https://www.justgiving.com/crowdfunding/richard-eldred-eshelby?utm_id=2&utm_term=qAr3zqjWY
If you would like to support Mark, and the Melanoma Trust further, please find the details of their donation page below:
http://www.melanomatrust.com/make-a-donation/
The Committee: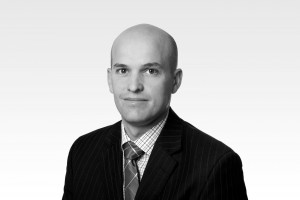 We are delighted to confirm that Richard Dawtrey, Lead Partner in Investment at Vail Williams, has joined the committee. He joined us at the September committee meeting, and shall be offering his experience to help locate and invite high profile members to the club.
Kind regards
James Lacey, Chairman.
jlacey@vailwilliams.com
(m) 07909 966836